I don't like to call myself an artist. It seems a little presumptuous to refer to myself as one, you know? Although, I do like to think that maybe one day I can gain the status of an artist in society by going to school and attaining a BA. Until then...

I'll whore myself out.


FOR SALE: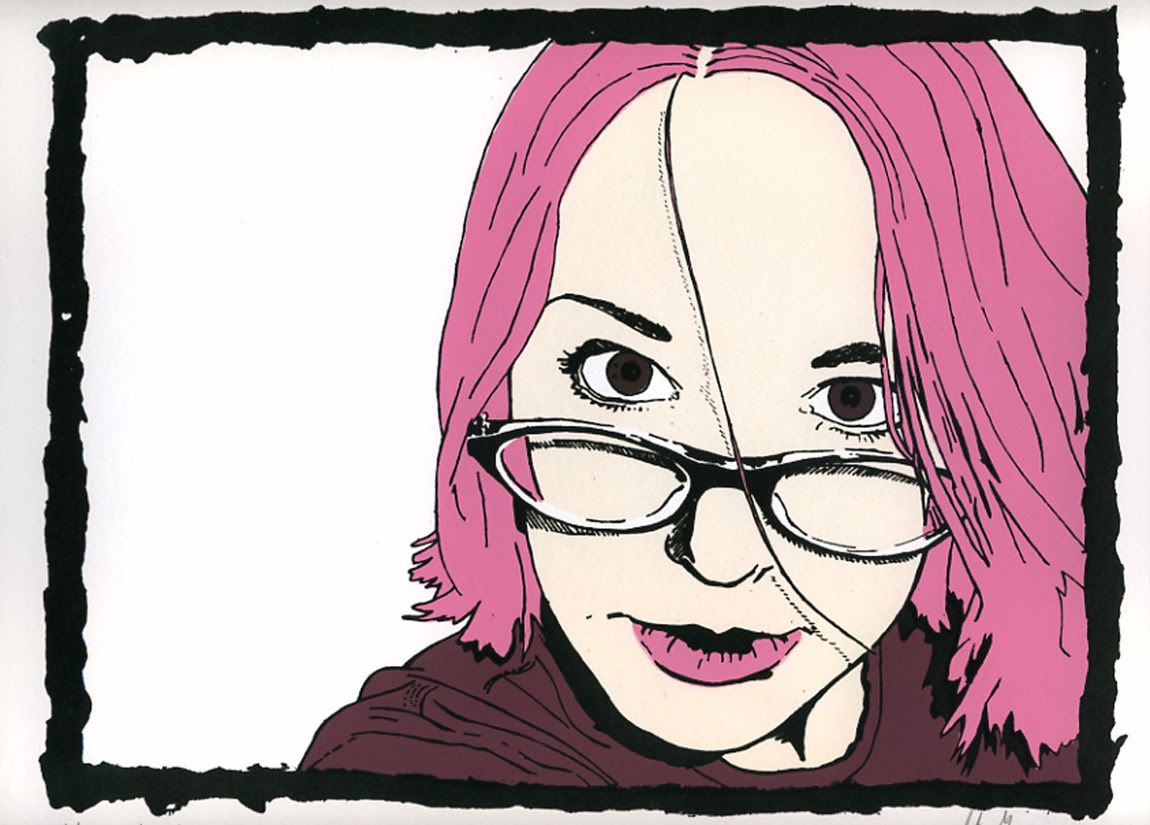 HEATHER by Justin Morgan
Silkscreen print
-Signed and numbered (about 10 available)

This piece was done as an assignment in my silkscreen class. It was also requested as a birthday present for the subject herself, not as much of an egotist as you might think, though.

$50/each
(or trade(s) of equal value!)


I should have more up soon. All I have of my other stuff, the scans are really bad.

E-mail us at DirtyNapkinDistro@gmail.com to order!